A to Z of Fundraising Ideas!
If you're looking for fundraising inspiration, with everything from abseiling to zumba, see the list below.
A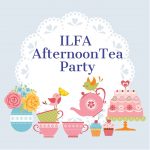 Abseiling: Organise or sign up for an abseiling challenge and get sponsored.
Afternoon Tea: Invite friends and family members to a special afternoon tea with lovely treats and ask for donations.
Arts and Crafts: Use your special talents and host an arts and crafts evening or an art exhibition. Ask people to make a donation or charge people an entry fee.
Auction: Organise an auction, ask your friends and family to donate items and donate some of the profits.
B
Baking competition and cake sale: Showcase your baking skills with a friendly competition and cake sale to raise funds.
Bingo Night: Eyes down for a special bingo night with some proceeds going to charity.
Birthday donations: Ask for donations to charity in lieu of gifts on your special day.
Book Sale: Sell your unwanted books and donate the profits to charity.
C
Cake sale: Entice your family and friends with a delicious cake sale in aid of charity.
Car wash: Roll up your sleeves and use your muscles to clean cars. Charge a fee or ask for donations.
Celebration Giving: To celebrate your special occasion, you could ask for donations rather than birthday, anniversary or wedding presents.
Christmas Sponsorship: This festive season consider asking family and friends for sponsorship or a charity donation instead of Christmas cards and gifts.
Coffee morning: Get together with family, friends, and colleagues for a chat over coffee and cake. Ask for donations to ILFA.
Cycling Events: Sign up to take part in a cycling challenge event and raise sponsorship.
 
D
Darts Tournament: Calling all darts enthusiasts. Organise a darts tournament and donate the proceeds to charity.
Dinner Party: Ask your guests to make a donation and enjoy a delicious meal.
E
eBay: Donate a percentage of your eBay sales to ILFA.
Easter Bonnet and Easter Egg Hunt: This sounds like a fun way to celebrate Eater. Attendees can make a donation or pay a cover charge.
Employer Matched Giving: Many employers have a charity or community fund and offer matched-giving to their employees. Ask your employer if they can help you raise funds and raise awareness.
F
Fancy Dress Party: Pay an entry fee and enjoy seeing everybody in their best costume!
Fashion Show: Take to the catwalk in the latest fashion and sell tickets to your friends and family.
Fishing Competition: Get them involved hook, line and sinker. Charge to compete.
Five-a-Side Football: Organise a tournament and charge teams to enter.
Fun Run: Register to take part in an organised event or organise your own event. Set a fitness goal and proceed to smash with spurred by sponsorship form family and friends.
G
Garden Party: Have a garden party and invite your guests to make a donation.
Give Up Something: Take on a personal challenge and give up chocolate, coffee or cigarettes and donate what you would have spent.
Golf Classic: Organise a golf classic – these events are always popular.
Guess the number: Ask people to donate to number of sweets, buttons, coins in a large jar and pay for the guess.
H
Halloween Party: Organise a spooktacular fancy dress Halloween party and charge an entry fee.
Head Shave or Hair Cut: Get sponsored to shave your head or have your hair cut.
Hiking Challenge: Organise a hike, head for the hills and get sponsored.
Hour of pay: Donate an hour or two of your pay to charity.
I
It's a Knockout: Team up, take an entry fee and create your own 'It's a knockout' obstacle course.
J
Jeans to Work day: Get your colleagues involved. Pay a pound and wear your jeans.
Jumble sale (car boot sale): If you're decluttering why not consider a jumble sale. There may be someone who is looking for your pre-loved item. Proceeds or donations can be given to ILFA
K
Karaoke: Sing to your heart's content with a karaoke fundraiser.
Keep fit Challenge: Take on a fitness challenge and ask your friends to sponsor you to reach your goals.
L
Ladies Who Lunch: Get your friends together and organise lunch in exchange for a donation.
Line Dance: Host on a line dancing evening and charge an entry fee.
M
Mad hatter's Tea Party: Channel your Alice in Wonderland memories and organise a Mad Hatter's Tea Party.
Marathon: Set yourself a marathon challenge or indeed a mini-marathon or half-marathon challenge and collect sponsorship.
Murder Mystery Night: How about a a night of sleuthing to find out "Who dunnit?" Invite your friends round for a get together and solve the mystery. Ask for donations or a charge to guess the murderer.
N
New Year's Eve Party:  Host your own New Year's Eve party. Celebrate with friends and ask for donations to charity.
Night in: Invite your friends over for a special meal. Ask for a donation to charity.
Non Uniform Day: Wear your civvies and ask for donations to charity.
O
Office Fundraising:  Tell your colleagues about ILFA and ask them to help you fundraise with events such as a coffee morning, cake sale, or a staff fitness challenge. Hopefully they'll be happy to help with a donation!
Office Olympics: Challenge your colleagues to some office games and ask for a donation to charity.
Online donations: Set up an online fundraising or donations page and ask family and friends to contribute.
P
Personal Challenge: Set yourself a personal challenge, set up a fundraising page and collect sponsorship.
Photography Exhibition: Showcase your photos and ask for donations.
Picnic: Ask family and friends to join you at your favourite picnic location and get your blankets and picnic baskets ready.
Pyjama Party: Everyone can wear their favourite PJs and gather for a party. Ask guests to make a donation.
Q
Quiz Night: Organise a team quiz and charge per team.
R
Race Night: Place a bet and split the winnings with us!
Raffle: Sell raffle tickets and get creative with donated prizes.
Running: Set yourself a running challenge, sign up to an organised event and ask for sponsorship. Or you could organise your own 5K or 10K course and invite people to run, jog or walk the distance for charity. Why not make it fancy dress for added fun! People can pay a registration fee or donate.
S
Sky-Dive: The sky's the limit with a sponsored skydive!
Sports Day: Calling all teachers, students, and parents how about a sponsored sporting challenge on Sports Day with donations to ILFA.
Street Party: Invite your neighbours to join you in a local a street party and ask for donations.
Swimming Challenge: Consider a sponsored to swim at a location of your choice and ask for sponsorship.
Sweepstake: Take your best guess. Football, Grand National, World Cup: split the sweep with us!
T
Teddy Bear's Picnic: This a great event for the little ones! You could host a special teddy bear's picnic where the teddies pay an entrance fee to attend.
Triathlon: Take on the ultimate challenge with swimming, cycling and running elements. Your family and friends will be seriously impressed and willing to sponsor you!
Treasure Hunt: Pay to enter – why not make it pirate fancy dress?
Tug of War: Organise a team competition and ask teams to donate the entry fee.
U
Unusual Clothes day: Make a donation and wear your most unusual clothes to school, work, on a night out!
V
Valentine's Day: Bring your family and friends together to celebrate 14th February as an alternative Valentine's Day event. Have a meal, some heart themed treats and bubbles to celebrate 'what you love'. Ask for donations from friends.
Variety Show: Discover what secret talents your family and friends have. Set a cover charge for admission or ask for donations.
Volleyball: Hold a volleyball contest. Charge teams for admission.
Vintage Car Rally: If you have a vintage car, the chances are that you know other enthusiasts. Organise your own vintage car rally and donate the proceeds to ILFA.
W
Walk: Get some exercise while taking on a sponsored walk.
Walk to Work: Donate your petrol savings to charity as you walk to work.
World Record Event: Attempt a world record at anything – this will hep raise awareness as well as valuable funds.
Waxing: Ouch! If you're feeling brave and have an urge to remove hair through waxing, then this is the event for you.
Wine Tasting: Cheers! Hold a wine tasting evening, invite friends and ask for a donation to the cause.
X
X-Factor Night: Follow the TV format and discover who can really sing
X-Box Tournament: Pay to enter an Xbox tournament and competition.
Y
Year Long Challenge: This one will require a big commitment but choose your activity and see how much support you'll get with sponsorship and encouragement.
Yes Day: Get sponsored to say "yes" to everything for a day.
YOLO Day: You Only Live Once. Isn't this a great way to revisit your bucket list and plan something special. Inspire others and get sponsored to do something amazing.
Yoga Class: Are you a fan of yoga or a yogi? Consider organising a yoga class for charity. Ask for a donation or an entry fee.
Z
Zip Wire Challenge: Take the plunge. Get sponsored to do a zip wire ride. Why not do it with friends?
Zumba: Organise a Zumba class at your local gym, or sport or community centre and have a cover charge or ask for donations.