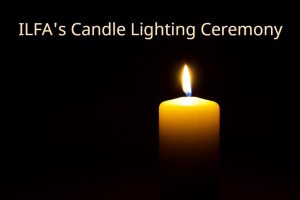 The 2023 ILFA Ecumenical Service of Prayer and Reflection will take place on Saturday 14th October at St Ann's Church, Dawson Street at 3pm. All are welcome.
During the service, we will remember those who have been lost to lung fibrosis with the lighting of candles. If you would like your family member included on the Remembrance List, please email info@ilfa.ie with the person's name.
We hope you will join us in Dublin for this uplifting community event.