Calling all ladies – grandmothers, mothers, daughters,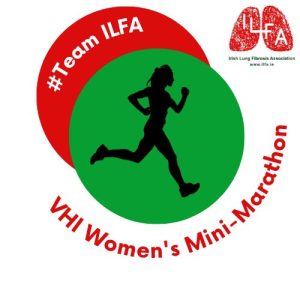 aunts, cousins, sisters, and friends. please consider running/jogging/walking the VHI Women's Mini-Marathon on Sunday 4th June at 12.30pm in aid of the Irish Lung Fibrosis Association.
Register via www.vhiwomensminimarathon.ie and contact ILFA for your fundraising pack.
Email info@ilfa.ie or call 086 871 5264.
We would love to welcome you to #TeamILFA