Be Inspired by ILFA's Tip of the Week and Quote of the Week
Each week ILFA features a new Tip of the Week and Quote of the Week to help and inspire our members.
We hope you will benefit from these tips and inspiring words.
Tip of the week
Exercise, exercise, exercise!!!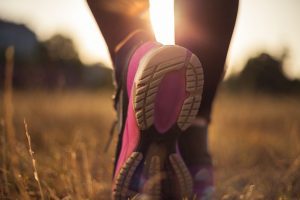 Exercise is as important as medication. You should prioritise exercise as well as following your doctor's instructions when taking medicine and using oxygen.
Daily exercise will help to keep your muscles strong and your lungs working to the best of their capacity. The ILFA 2000 Steps a Day exercise challenge is designed specifically for lung fibrosis patients taking their limitations into account. Email info@ilfa.ie or call 086 057 0310 or 086 871 5264 to request your 2000 Steps Exercise Pack.
Quote of the week
"Once you choose hope, anything's possible." Christopher Reeve
Back to Living Well