Let's Talk Oxygen
The Irish Lung Fibrosis Association will host a "Let's Talk Oxygen" Questions and Answers session with Patricia Davis, Clinical Nurse Specialist, Respiratory Integrated Care, on Friday 29th April at 11am via Zoom. Please submit questions and register in advance by emailing info@ilfa.ie
2000 Steps Extra for ILFA!
ILFA is delighted to announce that our annual event "Easter Monday 2000 Steps Extra for ILFA" will take place virtually on Monday 18th April, 2022. We need patients, carers, family members, healthcare professionals, industry supporters to participate and commit to taking at least an Extra 2000 Steps (1 mile more) to raise awareness of pulmonary fibrosis and raise funds to support ILFA's work.
You can take part from anywhere – in your garden, indoors from your home, outdoors etc. The important goal is to step it out for your health!
Please contact ILFA if you would like to sign up for this walking/running challenge and we will send you a special fundraising pack. Remember to take a photo and log your step count with us! We'll have fun counting the total steps taken to see how far we reach!
Contact ILFA on 086 871 5264 or email
info@ilfa.ie
for more information
Dancing for Pulmonary Fibrosis
ILFA is delighted to announce a new donline ance exercise and wellness initiative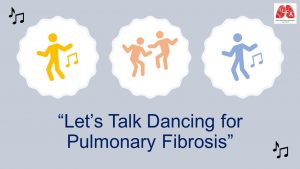 in collaboration with Dr. Vikram Niranjan, UCD School of Public Health, Physiotherapy and Sports Science, and Tracey Barnes, Dancing for Health CIC, UK.
… Want to learn more about this exciting and innovative programme? Join us for a "
Let's Talk Dancing for Pulmonary Fibrosis
" session on Tuesday 5 April 2022 @ 3.15pm via Zoom. Please email
info@ilfa.ie
 or call 086 871 5264 to register in advance.
"Dancing for health and wellbeing: A feasibility study of examining health impacts of dancing among idiopathic lung fibrosis patients" is funded by an Irish Research Council New Foundation 2021 Award.
ILFA's next Patient Information Day

The next Patient Information Day will take place online on Saturday 12th March 2022 from 11am until 1pm. The meeting will take place using the Zoom online platform. If you would like help using Zoom, please contact us in advance and we can provide you with support.
Our speakers will be confirmed nearer to the time and announced on the website (www.ilfa.ie), and Facebook and Twitter pages. Please register with ILFA in advance to attend this meeting by calling 086 871 5264 or emailing info@ilfa.ie
Weekly Online Exercise Classes with ILFA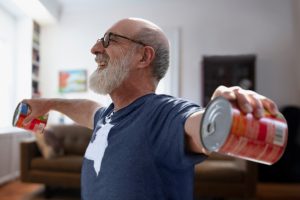 ILFA's online exercise classes for lung fibrosis patients take place weekly via Zoom. The classes are free of charge to all lung fibrosis patients who are registered as members with ILFA. The classes usually take place at 11am and are led by a Respiratory Physiotherapist.
Please register in advance to receive safety information and advice for the classes. Email info@ilfa.ie or call 086 871 5264 to join the class. We look forward to seeing you!
Back to Living Well