ILFA's next Patient Information Day

The next Patient Information Day will take place online on Saturday 12th March 2022 from 11am until 1pm. The meeting will take place using the Zoom online platform. If you would like help using Zoom, please contact us in advance and we can provide you with support.
Our speakers will be confirmed nearer to the time and announced on the website (www.ilfa.ie), and Facebook and Twitter pages. Please register with ILFA in advance to attend this meeting by calling 086 871 5264 or emailing info@ilfa.ie
Weekly Online Exercise Classes with ILFA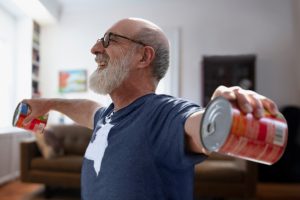 ILFA's online exercise classes for lung fibrosis patients take place weekly via Zoom. The classes are free of charge to all lung fibrosis patients who are registered as members with ILFA. The classes usually take place at 11am and are led by a Respiratory Physiotherapist.
Please register in advance to receive safety information and advice for the classes. Email info@ilfa.ie or call 086 871 5264 to join the class. We look forward to seeing you!
Back to Living Well